Interventional Cardiology Fellowship Program
CVI - Interventional Recruitment V4 from UCSD Visual Media Group on Vimeo.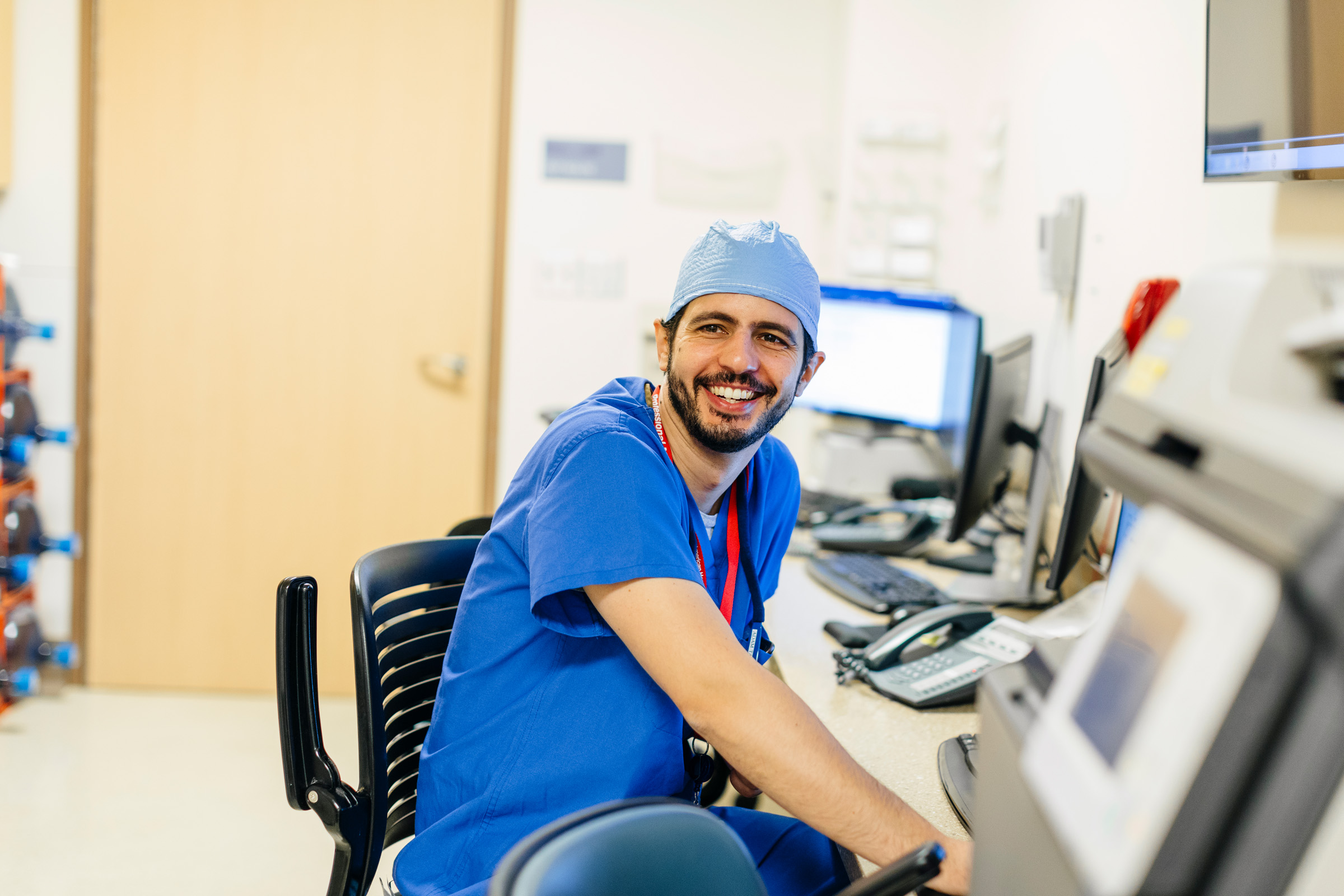 The UC San Diego Interventional Cardiology fellowship is a two-year program which provides comprehensive training in all aspects of interventional cardiology.
First Year
The first year is an ACGME-accredited training in:
Diagnostic coronary and peripheral angiography
Routine and complex percutaneous coronary intervention
Intra-coronary physiology and imaging
Hemodynamic support
An introduction to peripheral and structural interventions, including valvular, pulmonary vascular, and adult congenital heart disease
The high procedural volume and mix of inpatient and outpatient encounters allow for advanced fellows to achieve competency in the subspecialty with a focus on optimal patient outcomes and preparation for a career across the spectrum of interventional cardiology. 
Second Year
A second year of training is available and expands upon the foundation established after completing an ACGME accredited interventional cardiology training program. This non-ACGME accredited year focuses on advanced coronary, peripheral, and structural interventions. The second year also includes significant exposure to balloon pulmonary angioplasty for pulmonary vascular disease and complex interventions for adult congenital heart disease, such as pulmonary valve replacement and collateral and shunt occlusion with vascular coils, plugs, and devices.
In addition, trainees are afforded the opportunity to hone clinical and technical skills, and graduate with the potential to be future local and national leaders. Past graduates have continued to excel at medical centers locally, across the country, and internationally.
Fellow Selection
Two fellows are selected each year from a competitive pool of applicants both within the US and internationally.
Training Locations
Training occurs at three locations:
Sulpizio Cardiovascular Center (SCVC) in La Jolla
UC San Diego Medical Center in Hillcrest
San Diego Veterans Affairs Medical Center (SDVAMC) in La Jolla
Each of these hospitals are tertiary referral centers where fellows achieve a high procedural volume amidst a complex patient population. Please follow the link to view our interventional cardiology faculty academic and clinical profiles.
See the Clinical Training and Research sections for more information, or find out how to apply.