Electrophysiology Fellowship Program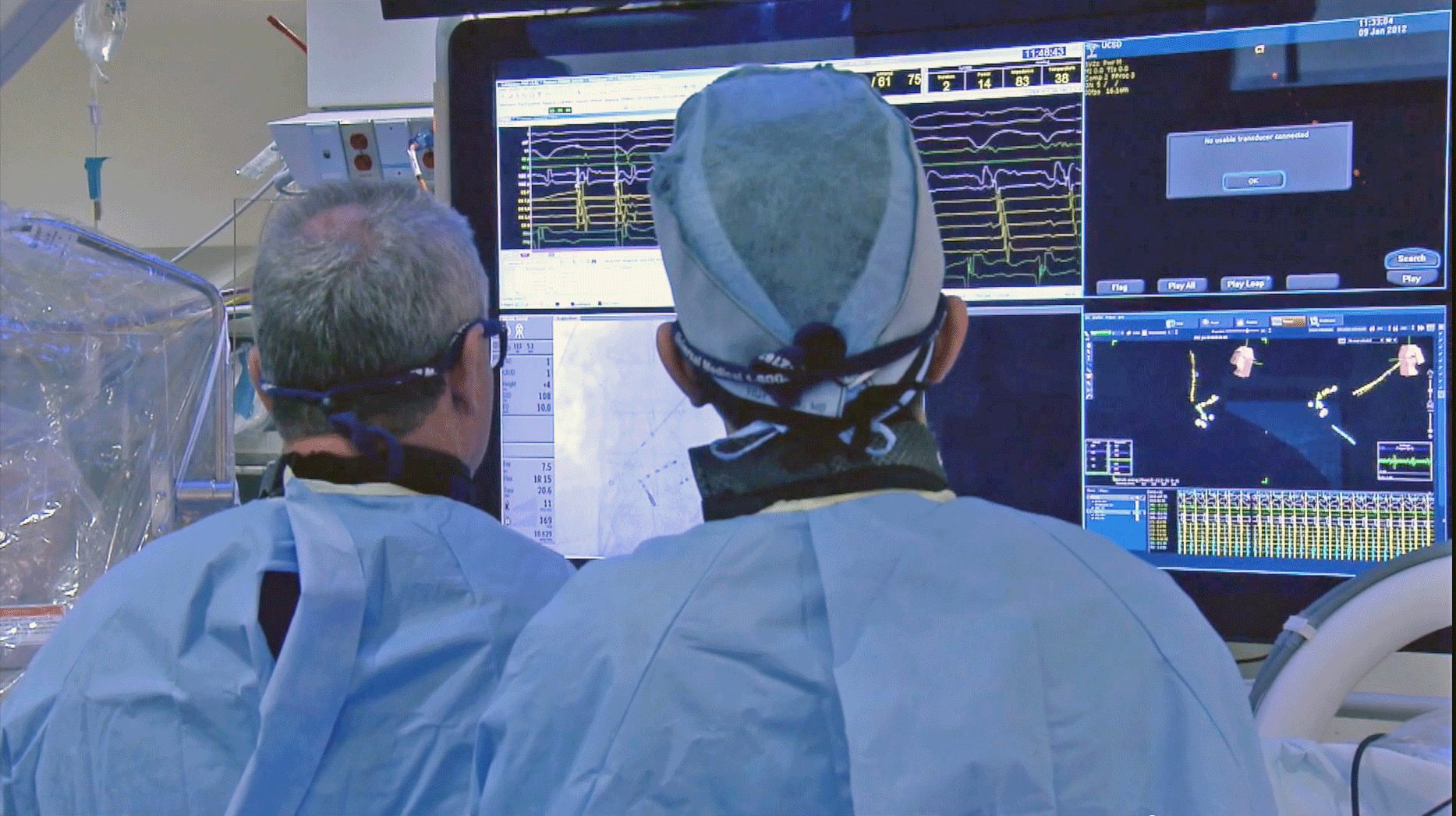 The UC San Diego Electrophysiology Fellowship is a two-year ACGME accredited program which provides comprehensive training experience in all aspects of clinical cardiac electrophysiology.
Fellows graduate with extensive training in the management of patients with advanced arrhythmias including diagnostic assessment, ablation mapping and techniques, and placement of implantable devices. Two fellows are selected each year for training in the program.
As a tertiary referral center, fellows achieve a high procedural volume amidst a complex patient population. Fellows work closely with academic leaders in Clinical Cardiac Electrophysiology Program (CCEP) to hone decision-making skills and procedural aptitude in the CCEP laboratories, clinics, and the wards.
Academic research opportunities are prominent with world-class faculty leaders that are extensively published in the field.
See the Clinical Training and Research sections for more information, or find out how to apply.