Advanced Cardiovascular Imaging Fellowship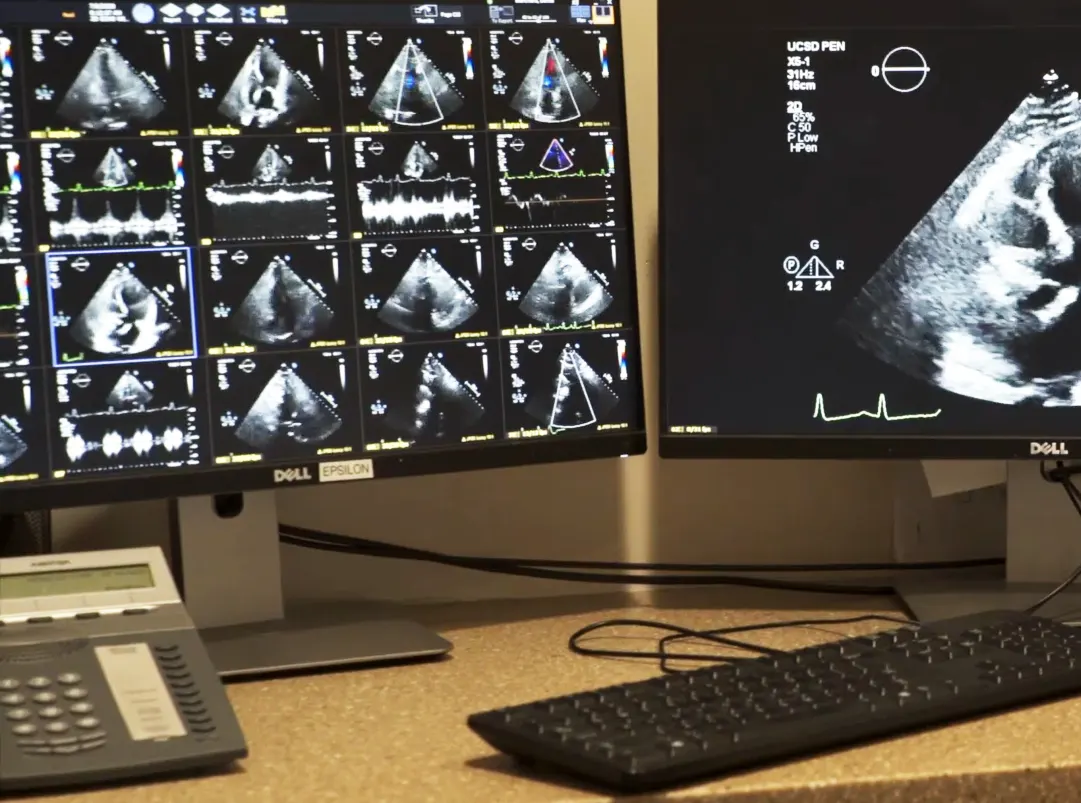 The Advanced Cardiovascular Imaging Fellowship at UCSD is a 1 year multimodality fellowship training program at UC San Diego encompassing cardiovascular MRI and CT, echocardiography, and nuclear cardiology. The trainee will be educated in both the performance and interpretation of imaging procedures. Extensive experience will be provided in interventional echocardiography in conjunction with structural heart interventions. Advanced Imaging Fellows will oversee the biweekly interdisciplinary imaging conferences for general Cardiology fellows and Radiology residents. Participation in imaging research is expected during fellowship, and mentorship will be arranged according to the interest of the fellow. Opportunities exist for imaging projects in preclinical and clinical/translational environments. 

The faculty is drawn from a number of Departments for whom it is a joint project. The Cardiology Division provides the largest number of faculty while the Radiology Department provides important faculty for clinical topics as well as for physical principles. Important input into the teaching and research components of the Imaging Fellowship are overseen by faculty from Biomedical Engineering. The Integrated Cardiovascular Imaging Fellowship is a true multidisciplinary effort.          
It is anticipated that the scholarly activities to be undertaken will largely relate to the imaging procedures being studied. Once the trainee has identified a project and protocol, research time will be allotted based upon the needs assessed from a research proposal. Each of the Executive Committee members will be available to act as a mentor for scholarly activities for the fellows either individually or in conjunction with other faculty.
Find out how to apply.