Advanced Heart Failure Fellowship Program
CVI - Advanced Heart Failure Fellowship Program from UCSD Visual Media Group on Vimeo.

The UC San Diego Advanced Heart Failure and Transplant Fellowship is a one-year ACGME-accredited program which provides comprehensive training in advanced heart failure, cardiac transplantation, and mechanical circulatory support (MCS). This high volume, quality based fellowship focuses on a complex patient population to master skills pertaining to the management of cardiogenic shock, temporary and durable ventricular assist devices, total artificial hearts, heart transplants as well as multi-organ transplantation.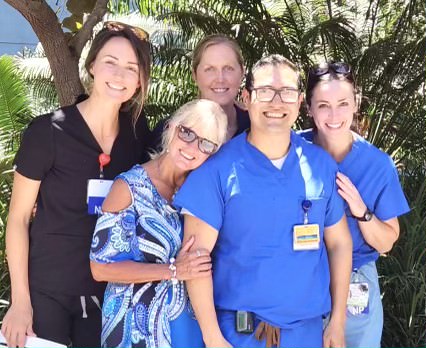 As a quaternary referral center, UC San Diego offers advanced therapies for refractory and end-stage cardiomyopathies and fellows are the drivers for all management decisions. This fellowship is embedded in a multidisciplinary team, including cardiothoracic surgeons, interventional cardiologists and electrophysiologists, transplant infectious disease, clinical pharmacists, coordinators, social workers, nutritionists, all of whom are expected to be in constant communication.
Fellows work closely with world-renowned academic leaders and clinicians in the Advanced Heart Failure, MCS, and Heart Transplantation Program to review and critique current literature, refine procedural skills in the catheterization laboratory, and develop research plans tailored to each fellow's interest.


See the Clinical Training and Research sections for more information, or find out how to apply.