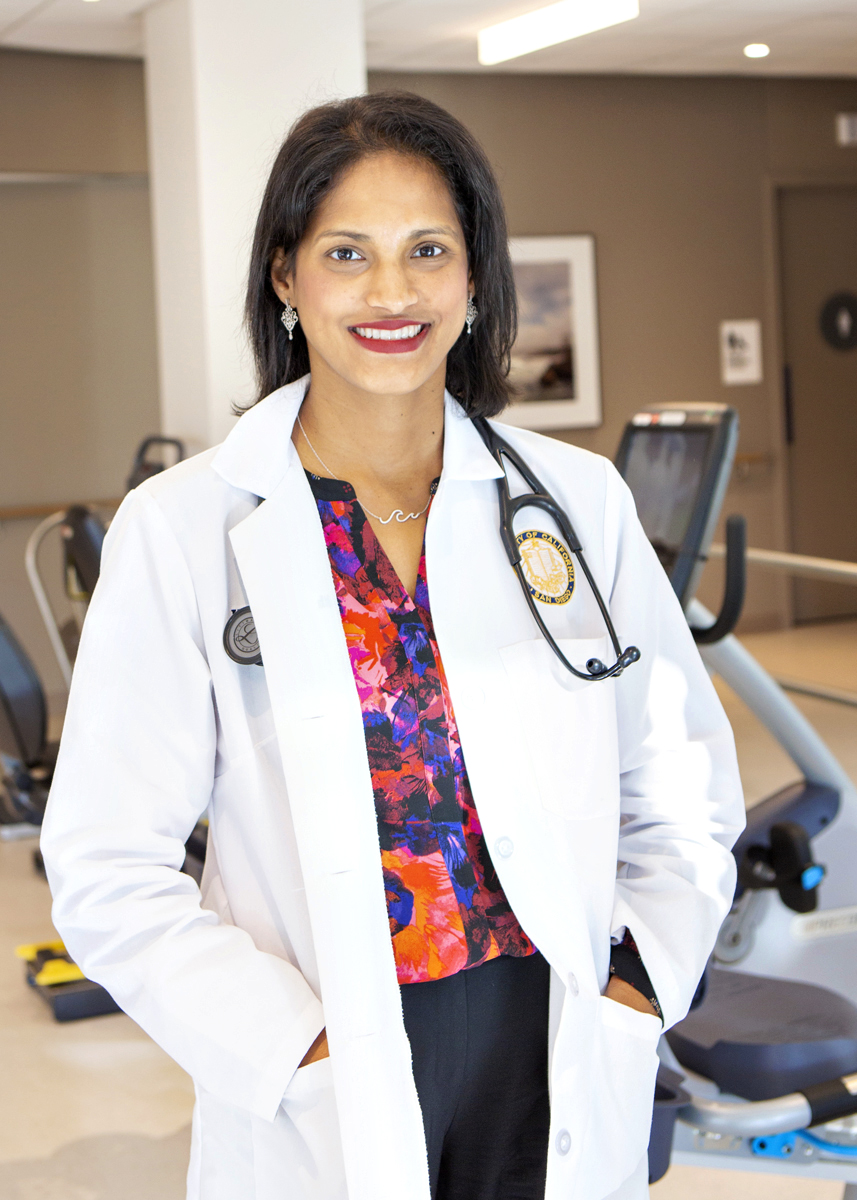 Pam R. Taub, MD, FACC, FASPC
Professor of Medicine
Director of the Step Family Foundation Cardiovascular Rehabilitation and Wellness Center
---
Pam R. Taub, MD, FACC, FASPC is a Professor at the UC San Diego School of Medicine for the Department of Cardiovascular Medicine. She is the Founding Director of the Step Family Foundation Cardiac Rehabilitation and Wellness Center. Dr. Taub was responsible for all aspects of creating the center.
Her clinical practice focuses on preventive cardiology and lipidology, as well as women's cardiovascular health. She is active in clinical and translational research and her research focuses on assessing the impact of behavioral, technological, and pharmacological interventions on cardiometabolic disease. Dr. Taub's research studies have received funding from many distinguished sponsors including: the National Institutes of Health (Principal Investigator on R01 grant), Department of Defense, and American Heart Association.
She is currently conducting research studies evaluating:
the impact of daily fasting in improving cardiometabolic parameters and on mitochondrial function,
biomarkers for cardiovascular risk factor stratification,
wearable/mobile devices in improving cardiovascular outcomes,
epicatechin (compound in dark chocolate) on mitochondrial function/cellular bioenergetics and exercise capacity.

Dr. Taub is widely published and has authored numerous publications in top peer-reviewed journals including Cell Metabolism, Journal of the American Medical Association, and Journal of the American College of Cardiology.

In addition to being a fellow of the American College of Cardiology, Dr. Taub serves as a fellow and board member for the American Society of Preventive Cardiology.

Dr. Taub received her MD from Boston University School of Medicine. She completed her residency in internal medicine at the University of Washington Medical Center in Seattle and her fellowship in cardiovascular medicine at UC San Diego. She is board certified in internal medicine, cardiovascular disease, and nuclear cardiology.
.